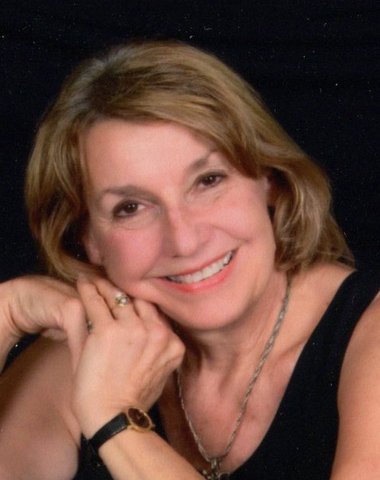 D
iane Cannon is a former teacher of gifted students with an MA from Temple University. She has used her talents developing and instructing lessons in architecture, archaeology, economics and the fine arts. As an ESL instructor with American Teachers Abroad, Diane used the arts to encourage conversation with lessons based on art history from the Classical, Renaissance, and Impressionist periods.

Diane served as President of the Studio Group, Inc. in Wilmington, DE and has served on the boards of the Delaware Foundation for the Visual Arts ( DFVA ), and the DelawareValley Art League as exhibition chairman. Diane studies, paints and exhibits at the Howard Pyle Studio in Wilmington. The Studio Group owns and maintains the Howard Pyle Studio buildings and grounds. The Studio is open to the public during exhibits, first Fridays, and for tours by appointment.
Inspiration for Diane's paintings is drawn from children, the Brandywine Valley environment, her travels, and the The Brandywine River Museum where she volunteers. She has been a frequent award winner in many juried shows.
She received the W. Emerton Heitland Memorial Award for her painting "Five Ibis" in the PWCS 110th International Exhibition on Oct. 10, 2010.



Diane's painting "Five Ibis" has been chosen to be in the book SPLASH 13: Alternative Approaches: The Best of Watercolor. SPLASH 13 published August, 2012.
S
ignature Memberships:

Pennsylvania
Watercolor Society, Philadelphia Water Color Society and the Baltimore Watercolor Society.
Memberships:

www.howardpylestudio.org, Delaware Valley Art League (DVAL) and Delaware Foundation for the Visual Arts (DFVA)
Publications:

Splash 13, The Best of Watercolor - 2012
Artists & Illustrators Magazine (United Kingdom)
February, 2013 issue: "Work in Progress"
March, 2013 issue: "Masterclass

Acrylic Works - the Best of Acrylic Painting
- published February, 2014.
Ascending featured (winner of Acrylic competition)

Splash 16: Exploring Texture - published in June, 2015


Recent Awards:
November 2016: First Prize, Delaware Valley Art League at Penn Medicine at Valley Forge
November 2016: Excellence Award, Chester County Art Association: Intuition Exhibit
February, 2015: First Prize, Delaware Valley Art League at Penn Medicine, Radnor

Acceptance to the National Watercolor Society (NWS) International Small Image China Exchange Exhibit
-China's Shenzhen Art Museum: December 5 through January 10, 2016
-NWS Gallery, San Pedro, CA: July 30 through August 28, 2016

April 2014: Best of Show for "The Bend" in Philadelphia
Water Color Members Exhibit at Widener University

April, 2014: Best of Show for "Frequent Visitor" in the John James Audubon
Exhibit at Millgrove in Audubon, PA


CONTACT : diane7337@aol.com